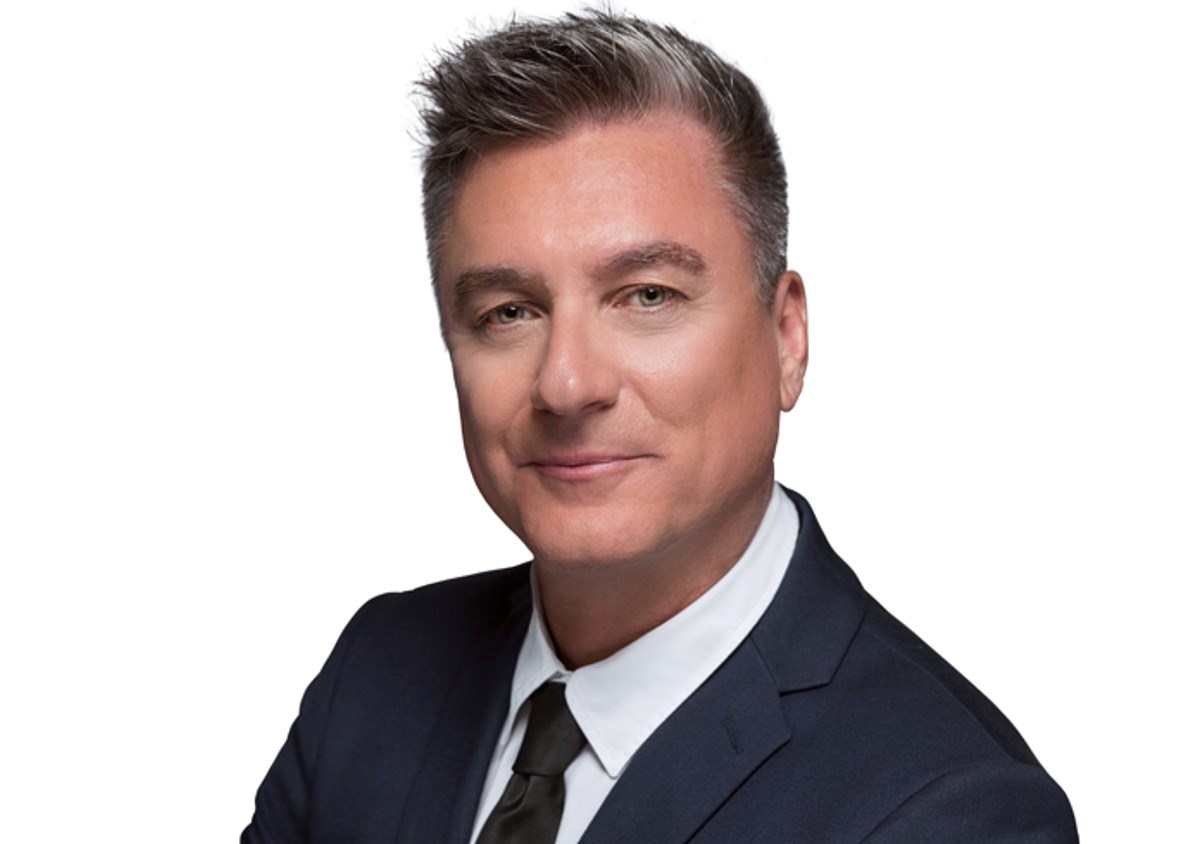 Ward 6 candidate wants to restore trust and honesty to council
Adam Cooper says it is council's duty to represent the best interests of city residents and not special interest groups and developers
Adam Cooper
Age: 50 years old
Occupation: Internet marketing
How long have you lived in Cambridge?
25 years
Do you live in the neighborhood/city where you are running?
Yes
Why are you running for this election?
I believe Ward 6 and indeed Cambridge as a whole need a council that understands, above all else, that they serve the people and businesses of Cambridge. There is a sense of frustration among residents who feel let down by council that downplays and dismisses their legitimate concerns while conveying their own personal agendas.
I want to restore confidence and honesty to a board that has the unfortunate history of failing to deliver on its promise to act in the best interests of those it was charged with representing. I will bring a new "residents first" culture at City Hall, as well as a greater emphasis on public consultation, transparency and respect for public opinion.
I trust that by working with all levels of government and listening to the needs of Cambridge residents, we can all enjoy a safer, better and more prosperous Cambridge.
What qualifies you to represent your parish?
I lived in Ward 6 for many years and experienced the ups and downs of this neighborhood alongside my fellow Ward 6 residents. I spent many years getting to know the people of this region and with their concerns and dreams for a better Cambridge. I share many of these dreams.
I gained in-depth knowledge of municipal and regional political procedures and processes and met the many talented and wonderful people who drive them. I have made many valuable connections within the political community at many levels of government which has enabled me to be effective and efficient for the benefit of Ward 6 and Cambridge as a whole.
Why should people vote for you?
For five years I was a prominent advocate for the rights and interests of the people of Cambridge. I have a well-documented history of passionate and intelligent delegation at regional and municipal levels, proving that I am a trusted, respected and compassionate advocate for the people of Cambridge.
I have worked with many community and elected leaders to be a strong voice for those who feel the significant social and financial effects of existing failing policies. I will continue this journey to tirelessly advocate for more effective solutions to our many problems that directly affect everyone who lives in our beautiful city.
I believe in a safer and better Cambridge for all and will continue my work towards this goal once elected to Council.
What do you think are the main issues facing residents in the neighborhood?
Safety in city centers and neighborhoods

Drug addiction crisis

Property crimes

Social issues related to substance abuse and mental health

Housing crisis and homelessness

Ensure responsible development decisions to protect our valuable heritage areas and natural assets.

Transport truck traffic

Maintenance of parks, pools and trails
What do you think are the main issues facing Cambridge residents on a larger scale?
Safety in city centers and neighborhoods

Drug addiction crisis

Social issues related to substance abuse and mental health

Housing crisis and homelessness

Property crimes

Residential and commercial break-ins

Ensure responsible development decisions to protect our valuable heritage areas and natural assets.

Increase in residential and commercial property taxes

Excessive cost of living

Lack of leisure options for young people

Lack of nightlife to draw locals and tourists into our hearts.
What is the most important thing you would like to see change at Cambridge?
As we have seen for many years, many current board members have shown bad faith in their actions. It is time to return to a council that understands that it is its duty to represent the best interests of its residents and not of special interest groups and developers.
With the support of the public, I intend to encourage a new culture at Cambridge Town Hall. A culture that treats our residents with respect and courtesy; advice that does not dishonestly circumvent due process and public consultation in order to convey its own personal agendas that do not represent the views of the public.
This city belongs to its people and it's time we had responsible leadership that understood that. Only then can we build a safer and better Cambridge.
What services need to be improved in Cambridge?
Snow removal: Many seniors and people with physical limitations struggle each year with dangerous unplowed sidewalks as well as the demands of their own sidewalk snow removal tasks that they cannot do themselves. This situation is exacerbated by the fear of being fined for a task that they are unfairly required to perform by law.
Public transport: I believe public transit should be affordable and accessible to everyone in our community. Serviced areas become attractive to property developers and businesses while allowing those who depend on public transport to access the commercial areas and essential services they need. An efficient public transit system promotes connected neighborhoods and a more vibrant city.
Roundabout safety: While I support the use of roundabouts in Cambridge for their effectiveness in keeping traffic flowing and minimizing the serious collisions we see at traffic lights, we have not done enough to ensure the safety of our pedestrians who must use crosswalks that have been placed too close to the roundabout. Many fear that this inherent design flaw in our twenty roundabouts will cost precious lives in the future unless we see an increased effort to make pedestrians much more visible to drivers.
Is Cambridge growing too fast, just enough, or not fast enough?
Growth is inevitable in a city the size of Cambridge and reflects the growing attractiveness of our beautiful city. We must ensure that this growth does not exceed our ability to maintain our infrastructure and services as well as our magnificent heritage regions and natural assets.
Yes, we need growth, but it must be done responsibly and in consideration of the budgetary implications and other expectations that will inevitably come with such rapid expansion.
What can be done at the local level in the face of rising housing costs?
We need to utilize the important role of municipalities in establishing zoning policies and approval processes that can help facilitate the development of affordable rental housing. By effectively managing the municipal budget, we can minimize property tax increases that indirectly increase housing costs.
Our local government can also play a significant role in service delivery, given its ability to understand local needs and bring together local agencies dedicated to this issue.
While we can be involved in its delivery, municipal fiscal capacity is limited, so we must ask our provincial and federal governments to fund social housing which, unique to Ontario, currently unfairly rests on the shoulders of our municipalities.
What can be done locally on the issue of homelessness?
We need to acknowledge the existence of both financial homelessness and that which is the unfortunate result of substance abuse issues. The majority of what we see in Cambridge is the result of the latter.
It is only when we recognize the vast difference between the two that we can then apply safe, effective and lasting solutions to this very worrying crisis. It is important to our local residents that these solutions are compassionate while respecting the rights and safety of our local community.
As a municipality with limited influence on housing solutions, we need to bring all levels of government to the table to fund affordable housing within our community as well as effective detox/rehab facilities and temporary transitions to provide hope and a path to sustainable development. housing for those currently living on the streets due to substance abuse issues.
We also need to see greater responsibility for affordable housing placed on the shoulders of developers wishing to operate in our city.
How to make Cambridge an even better city to live in?
I want to build on our current efforts to transform our multiple beautiful downtowns into vibrant and attractive areas for visitors and residents. Encourage more "walkable" downtown areas that are safer, more inclusive, more pedestrian-oriented and therefore more attractive to large sections of our population.
The recent closure of two downtown areas to vehicular traffic over the summer has elicited an incredible response from our community, as these once empty areas have become the venue for performances, songs and dances, and families enjoying our local dining establishments. Above all, these initiatives have brought people together.
I believe in building on successes like this. We have an amazing community, so let's bring more of Cambridge together!
I also believe in putting the safety of Cambridge residents first. Many members of our community, especially seniors, no longer feel safe in our downtowns and neighborhoods. Businesses are leaving because of it. Property crimes have skyrocketed over the past four years, alongside an increase in vandalism and break-ins. This situation is unacceptable and we all deserve better.
Let's work together to make a better Cambridge, a Cambridge for all!
To learn more about Adam, visit the following link:
www.adamcooper.ca