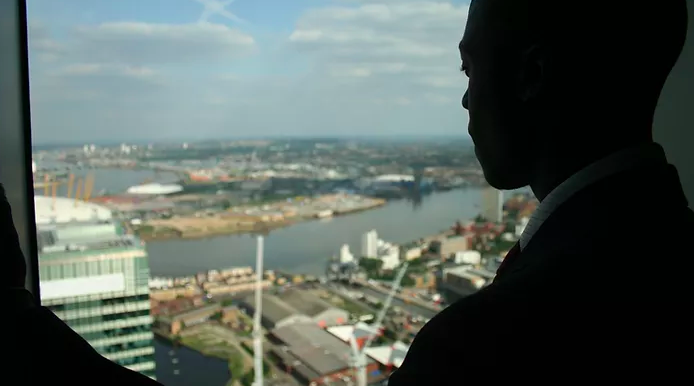 Tristan, Goldman and Eastdil team up to fight inequality in commercial real estate | News
Tristan Capital Partners, Goldman Sachs and Eastdil Secured have teamed up with Sponsors for Educational Opportunity (SEO London) to tackle inequality in the commercial property sector.
Property companies have backed SEO London, a UK-registered charity, as founding supporters to launch the Step Into Real Estate program to help level the playing field for undergraduates from different backgrounds various.
The Step into Real Estate program will educate students on the fundamentals of real estate and provide coaching on how to succeed in the industry.
SEO London said the program will provide insight into real estate fundamentals in investing, valuing and financing.
Citing a report by consultancy Bridge Group, SEO London said that with only one in four UK property businesses (27%) reporting employees from lower socio-economic backgrounds, the scheme "will focus specifically on underserved groups of young people. and underrepresented of all ethnicities.
Andrew Fairbairn, Founder and CEO of SEO London, said: "The commercial property industry is a tremendous vehicle for wealth creation and upward mobility in our society, but remains a very exclusive group, not entirely representative of our society at large.
"The support of our major sponsor partners directly responds to the growing need and desire for a greater diversity of thoughts, perspectives and experiences within the industry."
Ric Lewis, Founder and Executive Chairman of Tristan Capital Partners, said: "There are groups of motivated and ambitious young people in the UK who lack the network, the resources or the insight to be able to take the first steps into a career in real estate. . Having worked at the crossroads of education and business for over thirty years in the UK and USA, I know that informing, mentoring and supporting new generations is the most powerful and productive way to bring about real change.
"SEO's extensive track record in the US and other industries makes it the perfect partner to create new avenues in our industry for young talent, allowing real estate businesses to tap into a wealth of unrealized talent."
Jim Garman, Partner and Head of Alternatives EMEA and Co-Head of Real Estate for Goldman Sachs Asset Management, said: "We are proud to extend our support to SEO London through this flagship program for real estate careers. . Ensuring the industry is accessible and open to a wider range of students from underserved and underrepresented backgrounds is extremely important and we hope the program will have a lasting impact.
Jim McCaffrey, Senior Managing Director at Eastdil Secured, said: "We are delighted to partner with SEO London to launch this exciting initiative.
"At Eastdil Secured, we value diversity and inclusion and are committed to nurturing future leaders in the commercial real estate industry by recruiting, developing and retaining the best and brightest at all levels in a workplace. where diversity is the norm and reflects the world we live in. The program has been designed to do just that through education, training and internship opportunities, and supports our belief that the industry should foster a culture where everyone is welcomed, heard and rewarded based on their contributions and achievements.
To read the latest edition of the latest IPE Real Assets magazine, click here.