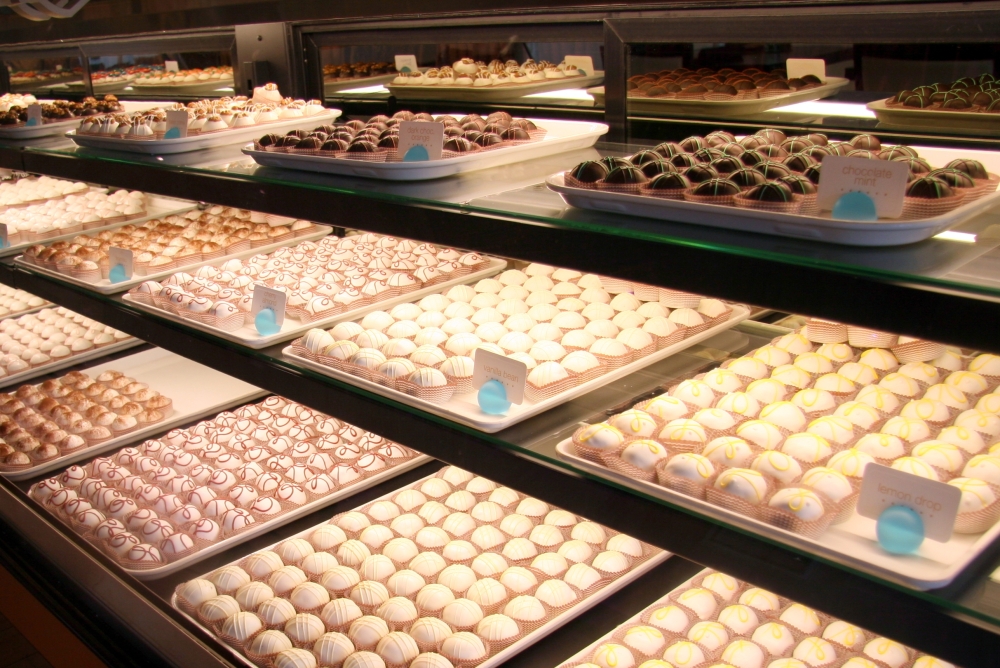 The Copper & Dessert Lounge restaurant will close its doors on January 2 after 10 years at the Domaine
The Copper & Dessert Lounge restaurant will close permanently in The Domain on January 2. (Amy Denney / Community Impact Newspaper)
Copper Restaurant & Dessert Lounge has announced it will close its location in the field after 10 years in business.
The last day of the local Southern Diner and Cake Ball Shop restaurant is open at 3401 Esperanza Crossing, Ste. 104, Austin, will be on January 2.
"We've had a 10 year stint in The Domain, and there have been a lot of bigger tenants with better locations, more money, and more resources that haven't been successful there," said the owner Ben May.
Copper is shutting down because May said the company was unable to strike a lease renewal agreement with the landlord, who wanted to go in a different direction with the space.
"We're kind of a canary in the coal mine," May said. "When housing functionally doubles in the city of Austin, commercial affairs are right behind it. So when the owner is approached by people from out of town who are willing to pay multiples over what the current tenants, it's an obvious decision for the landlord to go with the new ones. "
The Austin Cake Ball bakery at 5310 Burnet Road, Ste. 107, which is also owned by May, will remain open. 512-215-3633. www.copperaustin.com
">