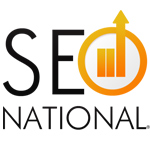 SEO National Launches Search Engine Optimization Campaign for Packer's Pine
National SEO helps businesses outrank their online competitors through strategic search engine optimization. The company is proud to welcome its newest customer, Packer's Pine. Founded in 1869, Packer's Pine is the original manufacturer of pine tar shampoo and soap.
SEO National has a solution for businesses that are tired of wasting endless money on pay-per-click advertising campaigns: organic search engine optimization. As they seek to grow more businesses through this profitable and sustainable marketing strategy, they are proud to welcome their newest client, Packer's Pine.
Founded by Damon Burton in 2007, SEO National "walks the talk" when it comes to search engine optimization. The Utah-based SEO agency is a 100% inbound, referral-focused business that has made 7-figure revenues without pouring money into expensive paid ad campaigns. They have attracted customers ranging from star companies from Shark Tank to Inc. 5000 companies to NBA team stores using strategic search engine optimization.
In welcoming Packer's Pine to its list of clients, Burton said the time had come to help such a business succeed. "Packer's Pine has been providing natural personal care solutions since the 1860s with its pine tar soaps and shampoos," Burton said. "Their plant-based formulas represent the best in today's clean beauty and health movement. We are excited to introduce their products to the thousands of people who seek out the natural products they have to offer. »
Pine tar is known to be antibacterial, antifungal and anti-inflammatory. Packer's Pine harnesses these properties in its soap, shampoo and body wash. Their products are praised, not only for their fresh pine scent, but also for their effectiveness in relieving dry skin conditions such as eczema and psoriasis. They are also known to act as a natural repellent for ticks and mosquitoes. In fact, Packer's Pine soap was known as the insect repellent of choice by the Army Corps of Engineers during the era of World War II.
While the product is over 150 years old, it fell into oblivion for a few decades before its current owner resurrected the brand and refined the product. The result is a natural and gentle personal care product free of parabens, sulfates and creosote and ready to be marketed to a wide audience.
"My SEO company specializes in helping websites get consistent, unlimited traffic, and we're already working hard to make that happen for Packer's Pine," Burton said. "We look forward to soaring conversions and revenue for this relevant and promising business."
As a respected SEO expert, Burton has been featured by Thrive Global, USA Weekly, and Search Engine Roundtable. He is a member of the Forbes Agency Council and author of the book "Outrank", which helps entrepreneurs earn more online through effective search engine optimization.
To learn more about how SEO National is helping companies like Packer's Pine outrank the competition by using search engine optimization instead of paid ads, call 1-855-SEO-NATL (1-855- 736-6285) or visit www.SEOnational.com.
About National SEO
SEO National is a search engine optimization company located north of Salt Lake City, Utah. This SEO company offers effective and affordable search engine optimization with a refreshing personal approach to communicating with its online marketing clients.