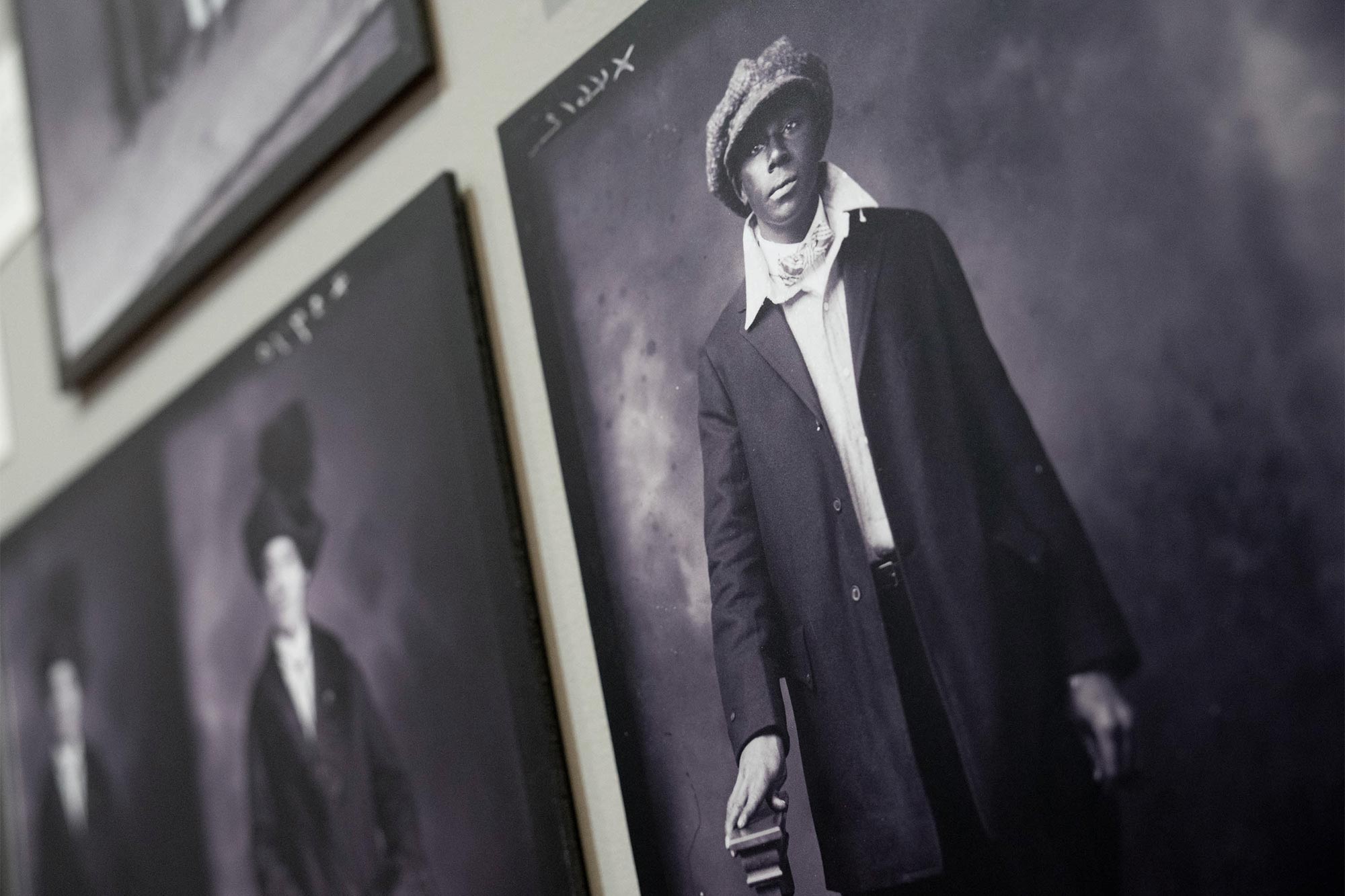 Portrait Project opens windows on black citizens and connections to descendants
"You don't see the oppression in these photos," he said. "They contradict the demeaning racial stereotypes of the time, those that African Americans knew too well and could not avoid."
The overall collection includes approximately 10,000 glass plate negatives of life in Charlottesville and Albemarle and Nelson counties from the 1890s through the 1920s, taken by the Holsinger Studio. More than 600 portraits are of African American citizens in Central Virginia.
The exhibit — which features more photos and more information about the people and the times than ever before — isn't the highlight, but it's a milestone, Mason told an audience of about 100 visitors at the public opening on Thursday. It brings together years of collaborative efforts.
Holly Robertson, Curator of Exhibits at the University Library, who designed the displays, and library staff, including Stacey Evans, Imaging Specialist and Project Coordinator, who led a team to rephotograph the plate negatives. glass, also contributed to the exhibition.
Several students, including sophomore Mimi Reynolds, have contributed over the years to researching archives, reviewing census records, city directories, marriage and divorce records, certificates of death and birth records, military records, voter records and newspaper records.
"We can't change history, but we can change the way people see it," she said, adding that the portraits show people who were more than society could have said. they were.