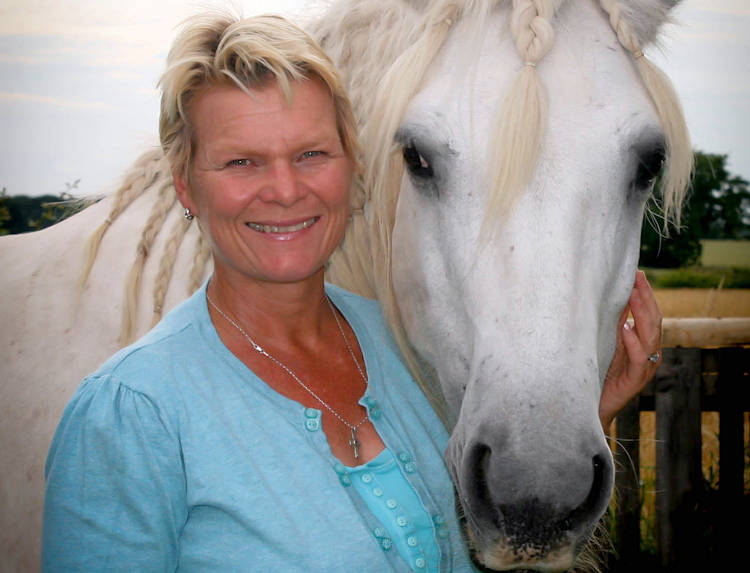 Outdoor therapy center and pony interaction
[ad_1]

A Christian outdoor therapy center in South Norfolk with goats, chickens and rabbits has partnered with Cathy Koetsier of Heart to Hand to harness the healing power of pony interaction.
---
GUL Norfolk has been offering outdoor therapy including time with small animals, wellness walks and outdoor crafts since its debut in September 2020. Michelle Smith, Founder of GUL Norfolk, has witnessed the aspects unique aspects of human-horse interaction and it was his dream to see it offered in East Anglia.
Cathy Koetsier has owned horses for over 30 years and she knows how good it is to live in their presence. When Michelle and Cathy met, they realized that their dreams of providing therapeutic opportunities to interact with ponies fit together and together they can make it accessible to people.
Pony Interaction sessions are tailored to the needs of the individual. Cathy likes to facilitate the opportunities for people to interact with the ponies in a way that helps both parties feel safe.
In addition, GUL Norfolk and Heart to Hand are teaming up to provide a great opportunity for frontline workers as part of HETI (Horses in Education International).
Learn more on the Norfolk Network website.
Contact details:
Cathy Koetsier: Heart to Hand
Phone: 07899 687921
E-mail: [email protected]
Website: www.coeur-Ã -main.co.uk
Facebook: www.facebook.com/Heart2HandUK
Michelle Smith: GUL Norfolk
Phone: 07746 933908
E-mail: [email protected]
Website: God-unlimited.org/gul-norfolk/
[ad_2]