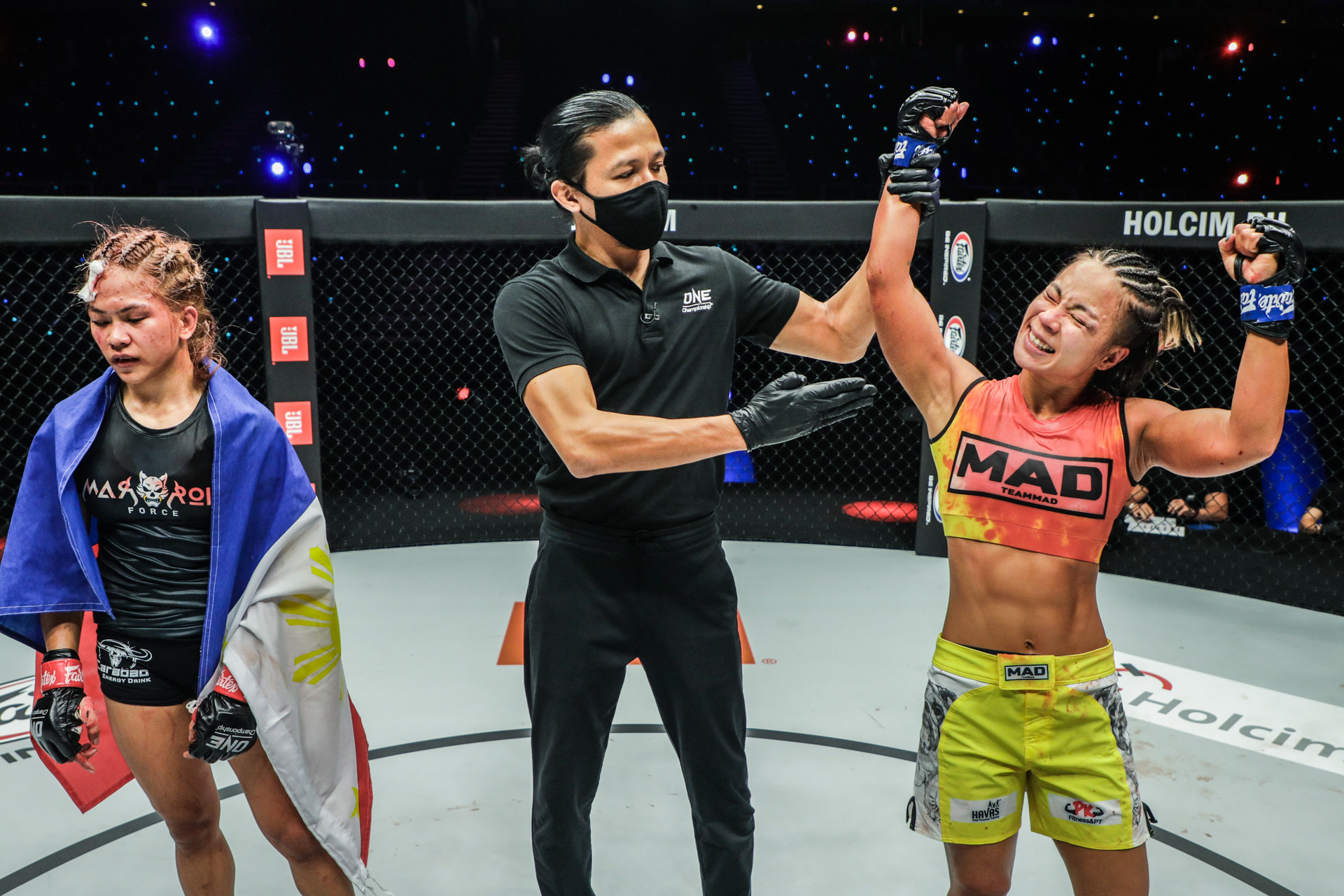 ONE: Denice Zamboanga set for Ham Seo-hee rematch after 'tough and fun' camp
MANILA, Philippines—Denice Zamboanga is set for another attempt at Ham Seo-hee after her bitter loss to the South Korean fighter last year.
Zamboanga's perfect run came to an unceremonious end when she lost to Ham in September 2021 in a controversial split decision – something that stuck in her mind throughout her training camp at Marrok Force MMA in Bangkok.
The two face off again in ONE:X at the Singapore Indoor Stadium in the promotion's 10th anniversary event.
"I can't mention [the changes]said Zamboanga. "But what I can say is that it was a tough and fun training camp. I'm ready."
Ham got the better of Zamboanga via split decision at the Atomweight Grand Prix which drew mixed reactions including those who thought the Filipino fighter had the better performance.
To help ease his mind for his upcoming rematch, Zamboanga aided his brother Drex in his preparation for his lightweight debut, which he won convincingly, knocking out Rahul Raju in 65 seconds in ONE: Full Circle on the 25th. February.
"My brother Drex has trained well and I'm proud that he's proven to all the haters that he can excel in the lightweight division too," Zamboanga said. (8-1).
"He showed a statement there last Friday night. I can't wait for him to slowly but surely become one of the top contenders in his new division.
Drex is already taking a well-deserved break in the Philippines while Zamboanga is still in Thailand plotting his revenge.
Get the latest sports news straight to your inbox
Read more
Subscribe to INQUIRER PLUS to access The Philippine Daily Inquirer and over 70 titles, share up to 5 gadgets, listen to the news, download as early as 4am and share articles on social media. Call 896 6000.
For comments, complaints or inquiries, contact us.