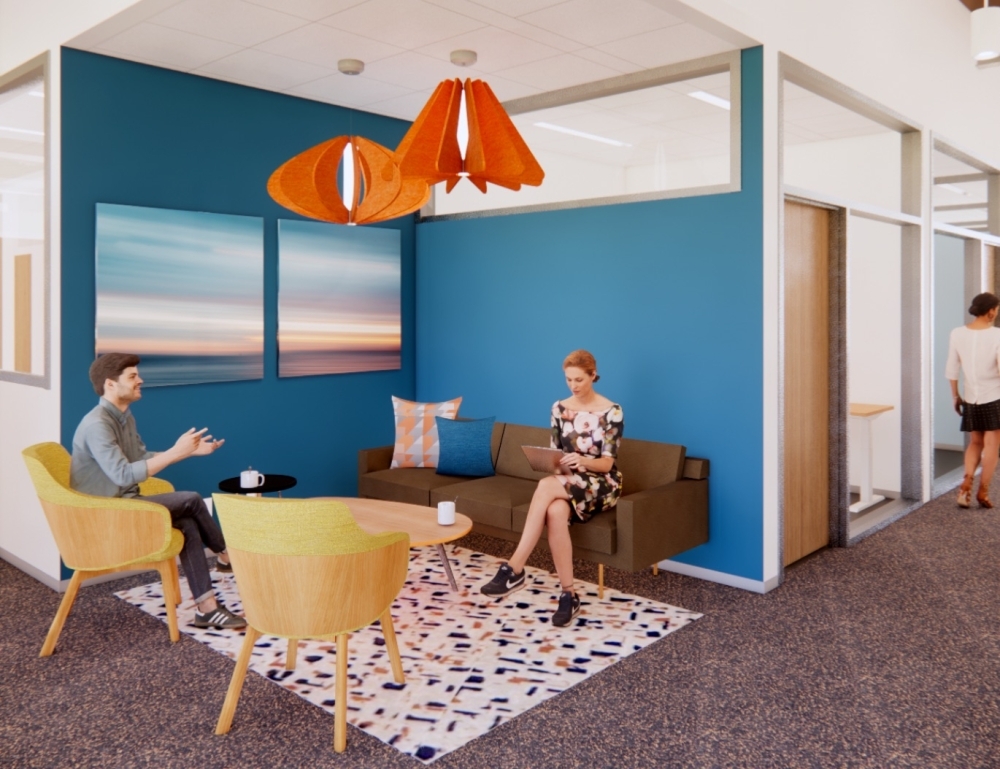 Nimble Workspaces will provide flexible workspace options at Redemption Square in the Lake Houston area
Scheduled to open in September, Nimble Workspaces will offer flexible workspace options at Redemption Square in the Lake Houston area. (Courtesy of McCord Development)
Nimble Workspaces, which will offer flexible workspaces for businesses of all sizes, slated to open in September in Redemption Square, 250 Assay Street, Houston.
Redemption Square is a mixed-use lifestyle neighborhood within Generation Park, a planned business and lifestyle community in the Lake Houston area owned by McCord Development, a property development and management company. McCord Development will own and operate the new workspace, according to a June 8 press release.
According to Ian Adler, Marketing Director of McCord Development, Nimble Workspaces aims to provide a ready-to-use working environment for companies that will offer private offices as well as meeting and conference spaces.
"Over the past few years, we have listened to the market and learned that we are surrounded by entrepreneurs and small and medium-sized businesses who are looking for high quality turnkey offices for their business," Adler said in a statement. declaration. "So far our region has not been able to meet this demand. Nimble Workspaces offers an unprecedented set of equipment in a headache-free environment with reliable and easy-to-use technology, systems and equipment in which its members can focus, thrive and grow.
Additional Nimble Workspaces amenities will include a sound-absorbing podcasting room, a quiet mother's bedroom, and a 1,500 square foot Nimble space for large teams.
Membership in a private office will start at $ 725 per month and the price of the day pass will be set before the workspace opens, the statement said.
Additional member benefits at Nimble Workspaces will include networking events, free private Wi-Fi, covered parking, controlled building access, furniture, and a reception area with a bottomless coffee bar and a cold brew at the tap.
For more information, visit www.nimbleworkspaces.com or call 713-830-8202.