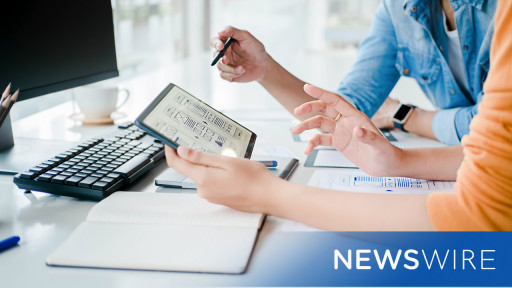 Newswire shares 3 SEO metrics marketers need to know
Press releases are powerful marketing vehicles that can be used by businesses of all sizes and in all industries to improve SEO performance. How? Newswire explains.
NEW YORK – August 4, 2022 – (Newswire.com)
Having a content strategy in place is integral to the success of any business. Press releases, in particular, offer companies the opportunity to share company information with target audiences in a concise and informative way. They also offer an added advantage in their ability to serve as search engine optimization (SEO) boosters.
SEO is a process of improving content with the aim of improving the discoverability of a given webpage. When people use sites like Google to find what they need online, these search engines produce results based on information extracted from indexing software. This indexing process determines which pages appear after each individual search, with the most accurate web pages ranking high on the first page of results.
Press releases are great marketing vehicles to use when trying to improve SEO performance. This is because Google, for example, prioritizes authoritative content like press releases in search results.
"Keeping a focus on SEO best practices when developing press release content is a great way to improve performance over time," said Kyle Metcalf, president and chief revenue officer at Newswire. "Our team works alongside our clients to identify relevant keywords, then develops content with those words and phrases infused throughout. This approach coupled with consistency has helped us help our clients increase website traffic, build brand awareness and more. »
In order to truly maximize their reach, businesses need to track the SEO performance of their content. According to Newswire, here are some key metrics that Marketing Directors and Marketing Managers must be aware to track campaign effectiveness and return on investment (ROI).
Organic traffic
Organic traffic is traffic from unpaid sources and is a metric to monitor.
Think of it this way: Google tries to create a level playing field where the most accurate and informative content wins. Search-optimized press release distribution campaigns can help companies gain a competitive edge in their industry.
Press releases are long enough to provide answers to questions users search for online, without being too long for Google's indexing software to penalize the web page. This is why press releases are often considered authoritative content and are great for ranking purposes – they tick all of Google's indexing boxes.
Session duration and time on page
The more the content is aligned with keyword research, the higher the content ranks. The search engine's goal is to get users to click on the top-ranked links to find the information they need. The algorithm assumes that the more time a user spends on a given page, the more relevant and engaging the content. If the press release was hosted on the company's website, an optimized campaign can help improve overall time on site (TOS).
Additionally, SEO-focused press release distribution campaigns can also help reduce bounce rates. Bounce rates represent the percentage of users who visit a webpage, only to quickly click away after determining that the content on the site is not what they wanted. Search-optimized content will likely include the information users are looking for, so there's less reason for them to leave the site quickly.
Domain authority
Domain authority is a search engine ranking metric developed by Moz that measures the likelihood of a website ranking in search engine results pages (SERPs). To be clear, this is not a Google ranking factor and has no effect on what is actually displayed on the SERPs.
A company's domain authority is representative of how the company ranks on search engines, and it can be used to determine a given website's ranking strength over time. To establish and maintain domain authority, businesses must have a stream of high-quality content relevant to the topics their target audience searches online; it must also be consistent and updated regularly. Other key factors that contribute to DA include site speed and responsiveness, and whether the site is mobile-friendly.
A press release distribution campaign may include multiple releases over time; as a marketing vehicle, they are an ideal way to create new and repeat opportunities for media exposure.
Learn more about how Newswire's integrated solutions help brands create newsworthy content, deliver strategic media pitches, earn media mentions, grow audiences, expand reach and implement an effective go-to-market strategy, visit Newswire.com today.
About Newswire
Newswire is a technology company that provides press release distribution, media database and media monitoring technology that builds media advantage: greater brand awareness, online visibility, SEO recognition, site traffic and increased sales by providing self-service or full-service technology that automates press release distribution, media outreach and monitoring that drive SEO recognition leading to more sales. Through its disruptive technology platform, relentless commitment to customer satisfaction, and passion for customer performance, Newswire automates media and marketing communications for businesses large and small worldwide.
To learn more about press release distribution or the Media Advantage Plan, visit Newswire.com or find out why our customers have voted us #1 for customer satisfaction in our industry for four consecutive years.
Contact information:
Charlie Terenzio
CMO and Senior Vice President of Media and Marketing Communications
Newswire
Office: 813-480-3766
E-mail: [email protected]
press release service
by
Newswire.com
Primary source:
Newswire shares 3 SEO metrics marketers need to know