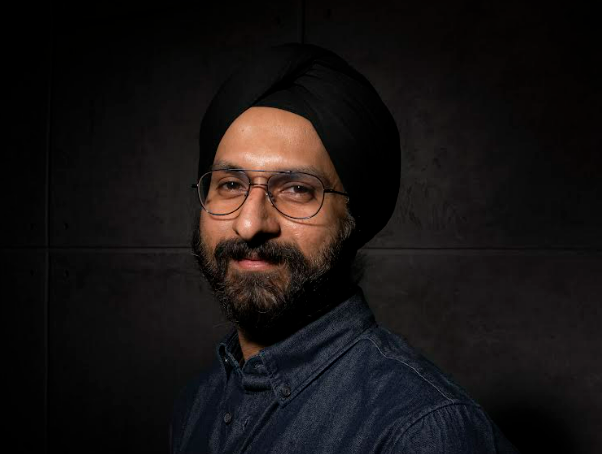 Hyperlocal Marketing Strategies You Need to Know to Grow
Today's consumer is becoming heavily dependent on the digital medium to access information and purchase – discovering new places to shop offline or online l. When they embark on this journey, they depend on information and easily accessible points of contact. The accuracy and depth of the information provided by these touchpoints thus becomes critical in the customer journey. After Covid-19, reliance on digital channels has only accelerated further – in fact, adoption has been much faster than the normal trajectory. Thus, the need for businesses to manage this digital flow of information and provide frictionless digital commerce access points has also accelerated. The need is no longer limited to digital businesses. In my opinion, every business is now digital. No business should be offline anymore. This also applies to digital first businesses and physical retail businesses.
For brick-and-mortar retailers, it starts with building an online presence. If your business isn't available online, you've lost an opportunity to be discovered in the first place. The majority of commerce takes place within a 5-6 km radius of the customer's home or office. Examine your own buying behavior – whether it's buying a vehicle, refueling or recharging your vehicle electronically, withdrawing cash from an ATM or eating that delicious meals – everything happens hyperlocally. The most popular access points for such hyperlocal discovery are search engines and Maps. Google Search and Google Maps are respectively the market leaders here. Thus, building a strong presence on these two channels becomes the starting point for brick-and-mortar retail businesses when it comes to their hyperlocal marketing strategy.
According to a recent Google study, it was discovered that 88% of consumers after searching, calling or visiting the store and 78% of local searches result in a purchase. Therefore, it has become crucial for brands with physical locations to have accurate and rich information, contact details and other such details available to the buyer wishing to make purchases or transact with them. As a result, ensuring that their physical outposts are always digitally present in the right place at the right time.
Once customers have digitally discovered the physical locations, they will take the next steps to decide if they want to engage and eventually transact with the business.
Providing location-level information – products in stock, opening and closing times, acceptable payment methods, parking availability, services offered – helps the customer decide. They read the reviews and the companies' responses to those reviews – they will take all of this into account when making the decision to take the next step.
Once they have decided to engage with your business, you need to ensure that they are able to connect or transact seamlessly. Accurate IVR-assisted phone numbers, the ability to chat with location managers, common sense to help them easily find your business, the ability to transact digitally, all of this needs to be thought out and put in place. to deliver exceptional customer experience and convenience.
A few key aspects mentioned below are critical to the success of your hyperlocal strategy and can be used by businesses to grow their consumer base:
Build a seamless online-to-offline (O2O) customer journey
For brands with multiple locations and multi-channel consumer touchpoints, a cohesive and integrated hyperlocal local marketing approach is a must. Start with the basic requirement of maintaining NAP (name, address, and phone) consistency for all physical locations in the digital ecosystem – search, social media, online directories, maps, voice assistants, etc. to stay consistent and accurate across all digital touchpoints.
Today, customers move seamlessly between online mediums and the offline world, and they choose brick-and-mortar stores that can make those transitions as seamless as possible. They need consistency and accuracy across their entire buying journey, from e-commerce to store. A recent example of this in a study indicates that 61% of customers lose trust in a brand if the information provided online is incorrect.
Accurate and reliable data across the entire digital ecosystem, including yours
The website promotes trust and gives a strong signal to search engines about the validity of a company's data, which results in a higher quality score, higher rankings and impressions, and therefore more visibility .
Create a strong location-level presence for your brand
The ability to be found online by potential consumers is important to the success of any business. Most customer journeys start with a simple search, and if your business areas aren't on search, you're missing out on critical potential to acquire new customers. When your brand is optimized locally to be discovered at the times that matter, you will see an increase in your business. It's essential that when someone searches for your services or products, they can simply locate your business, interact with it, and make a purchase.
Manage brand reputation for higher conversion
42% of internet users cite "reviews from other customers" as a feature that would most increase their likelihood of purchasing this product.* When it comes to a customer's decision to choose one company over another, reviews and ratings play an important role. Before buying or visiting a business today, consumers research their reviews online. Therefore, brands can't afford to ignore their feedback on their local listings. Data from thousands of locations shows that businesses with more reviews, higher ratings, and quick consumer responses perform significantly better in local search than those without these attributes.
Be discovered by users across the platform
. Consumers today have access to all the information at their fingertips when searching for nearby brands. It's more important than ever to deliver an effortless "Near me" brand experience across all touchpoints, whether through search engines, maps, apps, local web directories, media platforms social media or voice assistants. Customers won't be able to transact with you if they can't find you.
When it comes to hyperlocal marketing, you need to think about the entire customer journey, from discovery to transaction. As a result, hyperlocal marketing seems to be one of the most important pillars for businesses with physical locations. Those who recognize its potential early on will be able to stay one step ahead.
END OF ARTICLE
"Dazed" System: As the bulldozers roll, the upper courts look almost dazed. They have to answer

As India bustles about burning trains and buses as part of an army recruiting scheme, China quietly rolls out a new aircraft carrier that wows the west

Modi and BJP at a crossroads: After Nupur, tensions between the party's grassroots wish list and GoI's political agenda are more acute

Baptism of fire: the army pension needs to be pruned. But Agnipath protests show future soldier anxiety needs better answers

India needs Agnipath, not pensionpath

The bulldozers only stop with a reprieve: in Prayagraj and elsewhere, demolitions without due process are illegal. The courts must intervene forcefully

Murmu & BJP underlings: It's not the Adivasi vote, which the BJP is already getting, but the party's broader political discourse around the marginalized that explains its choice of presidential candidate

English-Vinglish, Hindi-Shindi: India does not need a national language. Also, Hindi is growing and English is no longer elitist

To be truly presidential: 21st century India needs a president who will be the guardian of the conscience of democracy

Burning Question: Why is it so easy to burn trains? Because the RPF is effective, local police coordination is lacking