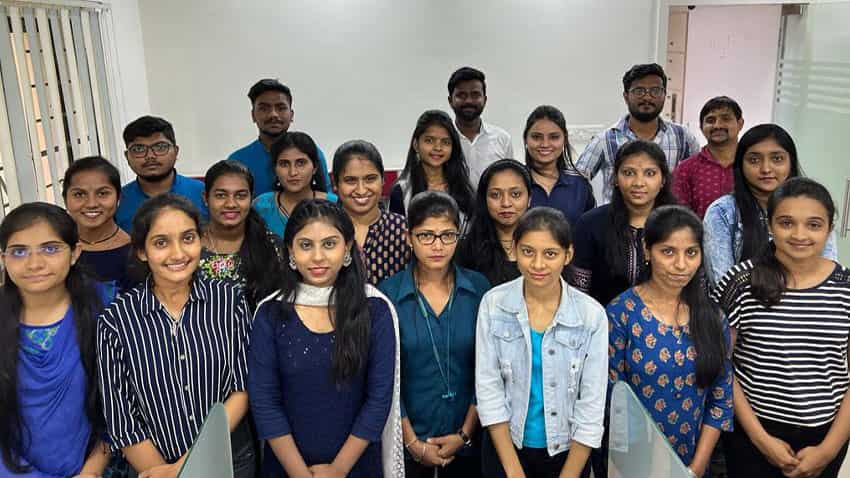 CorpLegal brings Vypar Aadhar to benefit SMEs
Electronic commerce has transformed the way of doing business in India. India is the eighth largest e-commerce market with a turnover of US $ 50 billion in 2020, which places it ahead of Canada and behind France.
CorpLegal Business Solutions Private Limited has launched its new e-commerce business vertical – Vyapar Aadhar (https://www.vyaparaadhar.com/) to provide the online services. CorpLegal's Vyapar Aadhar is India's premier one-stop-shop for CA, CS, HR & Legal Services online platform for SMEs. The Vyapar Aadhar platform offers two key advantages: Small business owners can purchase all the services they need, such as GST, Udyam, IEC, trademark registration and much more in one one-stop e-commerce store at the most competitive rates. Vyapar Aadhar's platform, vyaparaadhar.com, connects SME owners with a team of CA, CS, HR and lawyer experts.
The COVID-19 pandemic has resulted in a sudden surge in demand for the platform on the backs of new age hybrid business models. The COVID-19 pandemic has changed the way business is done in India. Successive lockdowns imposed across the country have accelerated the pace of digital adoption in almost every sector of the business ecosystem. For small and medium-sized enterprises (SMEs), this pivot has been crucial. As most of India's micro, small and medium enterprises (MSMEs) and small businesses had traditional workflows, the transition to digital operations was quite a challenge. A strong online business registration platform is important for any business looking to expand their business. However, during the pandemic, companies faced registration and quality compliance issues in CA, CS, HR and lawyers, etc.
See Zee Business Live TV Streaming below:
Some key differentiators / USP are-
1. The ease of doing business in India is the main motivation of vyaparaadhar.com. 2. Tracking all required business records with legal compliance is easy with vyaparaadhar.com so that the business owner can focus on growing a non-compliant business. 3. Punctual updates to government policies that require your business, avoiding losing compliance and paying hefty penalties. 4. Start, manage and grow your business under one roof with vyaparaadhar.com. 5. Scope of Business Statistics: Last month i.e. September 21, the total number of limited liability companies registered in India is 16,570 and LLP registration in India is 4 535.
Vyaparaadhar.com is eager to take full advantage of the opportunity and, with its 15+ years of expertise in the field, to take the next step in its digital expansion.