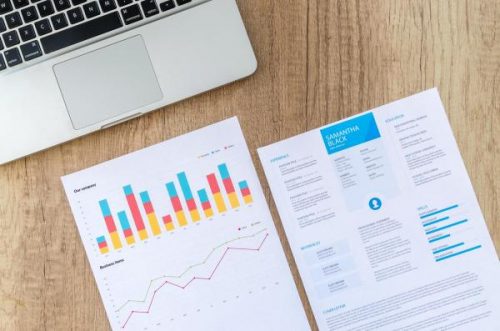 BrainStackers – Portland OR SEO and Content Marketing Experts Launch New Site
BrainStackers launched a new site featuring a unique content marketing service designed to maximize brand exposure. Clients from any field can contact the agency for hyper local campaigns.
Portland, United States – September 24, 2021 / / –
Experienced creative advertisers and marketers at BrainStackers say in previous years the best marketing exposure was limited to large companies with big budgets. With the launch of the new site, the agency aims to empower Portland small businesses to perform better.
For more information, please visit: https://brainstackers.com
Market research shows that in 2021, Google accounted for more than 70% of online searches. Plus, the top 5 results on the first page secure over two-thirds of all clicks. By contacting BrainStackers, clients can leverage innovative campaign design to reach these top positions.
The team behind BrainStackers have been working freelance in the internet marketing arena for years. This provided them with key insights into the most effective processes for brand growth and visibility. They have also established relationships with major publications and areas of high authority.
Through these partnerships, the agency can publish professional quality content on many channels. This allows businesses to reach their audiences in popular destinations where they spend most of their time online.
Engaging leads in this way is a proven and reliable way to increase clicks to the business website. Because every element generates backlinks, bespoke content campaigns can significantly improve Google's organic rankings as well.
There are several advantages to hiring a content marketing agency for personalized branding campaigns. Through regular content creation, businesses can build trust with their audience, gain traction on social media, and drive more leads to their website.
BrainStackers understands the importance of getting Google first page rankings. Through the creation of personalized marketing campaigns, the agency strives to achieve the results clients need to meet their growth and revenue goals in 2021 and beyond.
Interested parties can contact us to book a discovery call and see how the service can impact them.
A spokesperson for the company said, "You have worked hard to grow your business. So you need to make sure that your dollars are giving you all the value you can get. This is the kind of exhibition that big companies pay thousands of dollars for. But with BrainStackers, we'll make sure you get amazing results at a fraction of the cost.
Those who want to know more can visit https://brainstackers.com
Contact information:
Name: Dan Nathan
Email: send an email
Organization: BrainStackers
Address: 11923 NE Sumner St, Portland, Oregon 97220, USA
Website: https://brainstackers.com/
Version number: 89046764
COMTEX_393926960 / 2773 / 2021-09-24T05: 05: 29