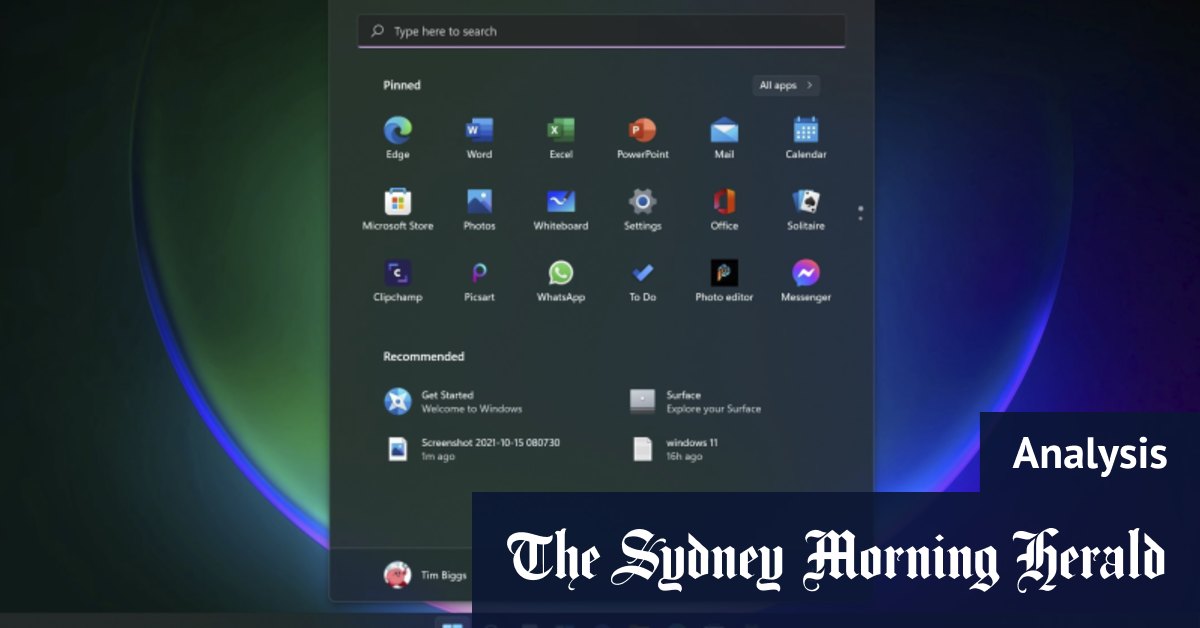 As you might expect, Windows 11's interface is both better and worse
Windows 11 is here, and you'll likely see it on the next PC you buy or as a free update to your existing PC next year. And while Microsoft's latest operating system is functionally very similar to Windows 10, it has undergone a pretty drastic visual overhaul and some tricky interface changes.
I tested Windows 11 on a new Surface Go 3, and the out-of-the-box setup was exactly as easy as I expected, including endless explanations of why you should really turn on every unnecessary data sharing feature that you don't need. you try to disable. .
Eventually, you're greeted with the revamped desktop, which combines a familiar Windows design with something more akin to Google's ChromeOS or Apple's Mac. The menus are very graphic, more informative and resize their content to fit Windows resized in a more complex way. The rounded edges and transparency effects give a clean and modern look, while choosing or creating a color theme usually gives much nicer results than in Windows 10.
There's been a lot of talk about the new centered Start menu, which is now just an app drawer rather than an ever-expanding nested directory box, but it's easy to get used to. You can pin your favorites up front, scroll through all you've got, or search. It's also easy to move the menu to the left if you want to, but I found I didn't need it.
In fact, the Start button is now just one of a few key taskbar tools you'll use to keep up with your workflow, and depending on how you use Windows 10, it may already be quite familiar to you. . The Search button obviously lets you find documents, settings, or web results, while the Desktop button lets you organize your open windows into groups for easy switching.
Then there's Widgets, which shows a menu on the left side that you can customize with visible information, Chat that will connect you directly to people in Microsoft Teams, and the good old-fashioned file explorer that had a nice look. visual overhaul. It's now easier to start new documents or pick up where you left off right from Explorer.
Elsewhere, quick settings like audio, Bluetooth, and Wi-Fi are now grouped together Apple-style, alongside a combined notifications and calendar bar at the bottom right.
What took me the longest to adjust was that the classic Windows option of having fully labeled buttons for each open application on the taskbar finally disappeared; you just get a row of icons with indicators below to show if an app is open or active. Still, having to hover over the icon to choose which instance of the app you want to access isn't a big deal, and it encourages you to adapt to the times and multitask properly.