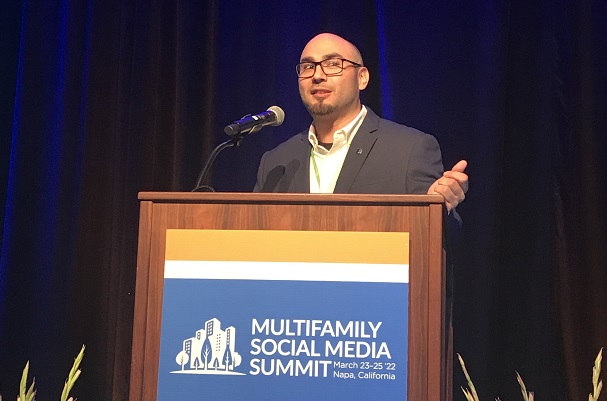 An SEO guide for apartment communities
There are many new and developing tools and tricks that apartment communities—or businesses of any kind—can use to optimize their online search results.
Better known as SEO, Google clearly dominates this space, as Martin Canchola, co-founder and CTO for Apartment SEOshared Thursday at the Multifamily Social Media Summit held in Napa, Calif.
It's always about providing more detailed and unique information about the property to improve its search rankings, he said. The optimal opportunity to provide this is through a community's Google Business Profile listing, formerly known as Google My Business.
These listings should include links to schedule visits, links to community website crawlers (which can help visitors answer simple property questions and schedule visits), and links to micro-sites. a community, he said.
Even using positive resident review text in listings will improve rankings, Canchola said. These can also be part of long-tail searches.
"Having your community ranked in the top two to four places on the Google results page is truly the holy grail, but also being in the top 20 listings overall is always great because you will likely appear on the first 'page' of listings, " he said.
Online reputation carries more weight
A community's online reputation, Canchola said, takes on greater importance in rankings.
"You can spend all you want on search keywords, but if your online reputation is failing, that investment probably won't be worth it," he said.
Recently, community apartment listings appear as "hotels," in Google's mind, indicating 24-hour operations, he said. The workaround is to categorize the community as an "apartment complex," even though the word "complex" is taboo in the minds of most apartment marketers because it has a negative connotation.
"Google makes its rules and we as an industry just have to follow them," Canchola said.
Emerging factors for search results
Another factor in apartment listings that is gaining importance is Google's online verification process. Canchola said it was important to include documents that "show proof" of ownership to help improve the status of ownership.
Posting videos continues to be a leading technique for improving search results. Canchola said running community ad campaigns through YouTube is beneficial because it's both efficient and cost-effective since YouTube is owned by Google.
He also suggested that including your community through platforms such as Scribd and SlideShare can boost ratings, simply because it's "one more thing" to include and there aren't many apartment communities. "It will lead to more back-links for your site; and these are very valuable according to Google's search algorithms," he said.
Canchola also pointed to search engines DuckDuckGo and Apple Maps as promising search platforms that apartment marketers should be aware of, as they both increase their audience.