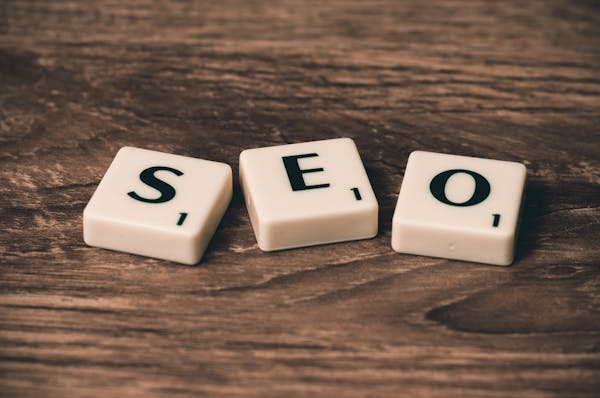 10 Ultimate Ways to Improve Your Local SEO Right Now
Local SEO is crucial for small businesses to grow in their area. This earns them a lot of traffic, sales, and conversions from locals. According to Safari Digital, 97% of consumers use the Internet to find a local business. Therefore, you cannot deny the importance of local SEO.
There must be something wrong with your local SEO if you're not getting enough traffic or sales. You need to focus on your local SEO to rank well in search engines. Here are the 10 most effective strategies to boost your local SEO. You'll find everything you need to boost your SERP rankings, from GMB to link building.
So what are you waiting for? Start optimizing today!
Building quality links
Backlinks play an important role in the ranking of websites in search engines. Google considers backlinks as a vote from authority websites that your website is credible. It improves your website authority and brings new traffic to your website.
Here are some tips for getting juicy backlinks:
SEO Reseller Services
You can use SEO Reseller Services for backlinking services. Many link building companies offer SEO link building services.
Make sure to choose a reputable link building agency for backlink services.
According to Aira, 69% of merchants believe link buying improves search engine rankings. So, you can get White Hat link building services for quality link building.
Contents
Create informative content that provides value to readers. These pieces of content automatically get backlinks. It helps you in building organic links.
Eye-catching infographics
Create informative infographics. When someone uses the infographic anywhere, it will give you a backlink.
Guest posting
You can post articles on reputable blogs that have thousands of monthly visitors. Guest posting introduces your website to potential new customers. You can do guest posting on local blogs to target a local audience.
Google My Business Profile
You must have a Google My Business (GMB) profile to be visible to the local public. Fill in the necessary details. Relevant addition information will optimize your GMB profile. This will help you rank in local Google search results and on maps.
The information to be completed includes:
Your company logo

Opening and closing hours

Physical address

Website

Social media profiles

Contact number

Pictures

Customer reviews
Customer reviews
It is natural for people to buy a service or product with positive customer reviews. Positive reviews build your credibility in the eyes of the visitor and on Google as well.
Get your online reputation by asking happy buyers to leave reviews. Don't forget to give a public response in exchange for their comments. If your customers leave a bad review, try to resolve their issue.
Proper keyword research
You cannot do effective local SEO without proper keyword research. If your keyword research is not correct, your SEO campaign will fail. So don't rush and take your time to do some keyword research. Profitable keywords will help you rank in the search engine with less effort.
Stay with your client. Now think about what he will type into the search engine to find your business. Make a list of all these keywords to use on your website.
Optimize your homepage
Once you've done your keyword research, it's time to optimize your homepage. Use target keywords in the following places:
Title

Meta Description

URLs

Contents

Header tags
This will help optimize your homepage to appear at the top of the search engine.
Content Strategy
Add relevant blog posts to local news and events to target your local audience. This will help you get traffic and grab the attention of locals.
Location-specific web pages
You can be present in several places. In this case, create location-specific web pages on your website. You should target location-specific keywords for each page.
Add them to:
Title

Meta Description

URLs

Header tags

Content of web pages
Give the physical address and phone number of each location on its respective web page. It is called NAP, which stands for name, address and telephone number. Using this strategy will help you optimize your website for various placements.
Local directory business submissions
When people search for a business, a local business directory may appear in the search engine. The directory contains a list of local businesses.
If someone searches for "restaurants in Singapore", a local directory may rank in the SERP. The directory has many restaurants listed there. People can compare different restaurants and see their information.
If you submit your business to local business directories, you have a chance of appearing there.
Optimize your website for mobile
Most people use cell phones these days. For indexing and ranking, Google considers the mobile version of the website. If the website is mobile-friendly, Google will index and rank the website. So, make your website mobile-friendly.
According to Acquisi, 75% of searches on smartphones with local intent resulting in an in-store purchase within 24 hours.
Social media signals
Social media signals are essential for ranking a website in a search engine. Social media signals serve as backlinks. When you have strong social media engagement, Google thinks your content is great.
To improve your website's search engine rankings, make sure that social media signals are pointing to your location.
Create SEO-optimized profiles on social media platforms. Create meaningful content for your audience. Interact with your followers.
FAQs
How can I improve my local SEO?
Your website's content, niche, and target audience will determine the best strategy for increasing your local SEO. Therefore, there is no universal solution to this problem.
However, here are some common tips to improve your local SEO:
Use relevant keywords in your content

Create links to your website

Configure GMB Profile

Optimize your homepage
Can I use SEO reseller services for backlinking?
Yes, you can outsource link building for your website.
Conclusion
It is imperative to keep up with local SEO efforts. This is because of frequent search engine algorithm updates. If you follow the tips in this blog, you can speed up your progress. To increase your local visibility, you need to start working on your SEO immediately.
↯↯↯

Read more on the subject on TDPel Media ↯↯↯
Related